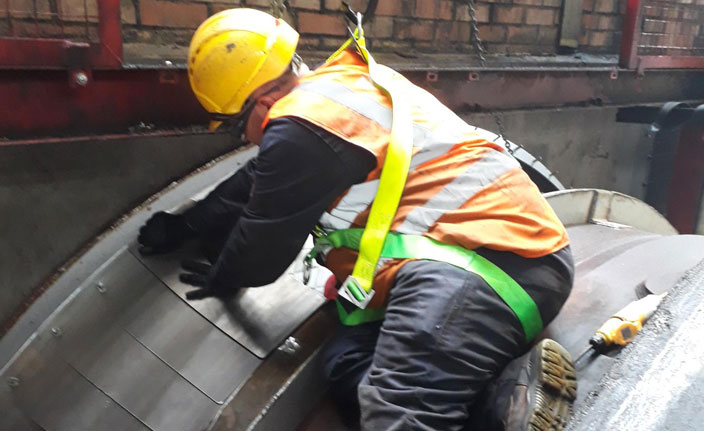 Industry: FMCG
Client: Confidential
Overview of the Project: Seal Upgrade on 4m diameter Drier.
Remove the Mechanical seal assembly and stone catcher from the rotary drier.
Replace with a new designed seal assembly (first of its kind).
A client who Vogal has been working with for many years asked to look at the replacement seal works, Vogal have replaced these seals at other sites for the client but not of this design.
The leaking seal can cause lost energy and inefficiency to the process and that was resulting in lower installation value and therefore higher heating costs.
Due to the teams previous experience in similar installations, Vogal was able to respond quickly to the enquiry. The team liaised with the client and prepared the work area as required to reduce the impact before supplying and installing the New Seal onto the drier.