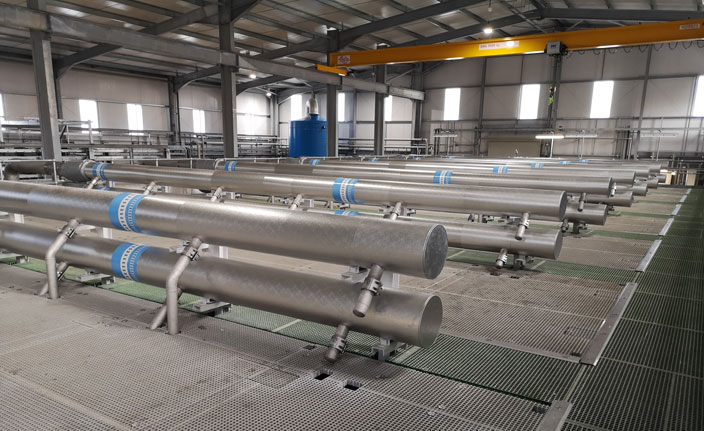 Industry: Water, Waste and Resource Management
Client: Confidential
Overview of the Project: Mechanical installation and modification for a water filtration system including pipework.
Approx. Value: £1,400,000
A client specialising in water treatment solutions approached Vogal to support the completion of a new water filtration system for improvements in their water supply at their primary reservoir site.
The existing client had largely completed the design works for the project, leaving the mechanical works outstanding, to be completed by Vogal. The tasks were to install the water filtration system and pipework. Vogal worked closely with the client to procure the necessary parts from international suppliers, which required the pipework to be modified by the Vogal Engineers, from dn900 to dn15, prior to installing the pipework.
On completion of the project the client saw an uplift in production volumes.